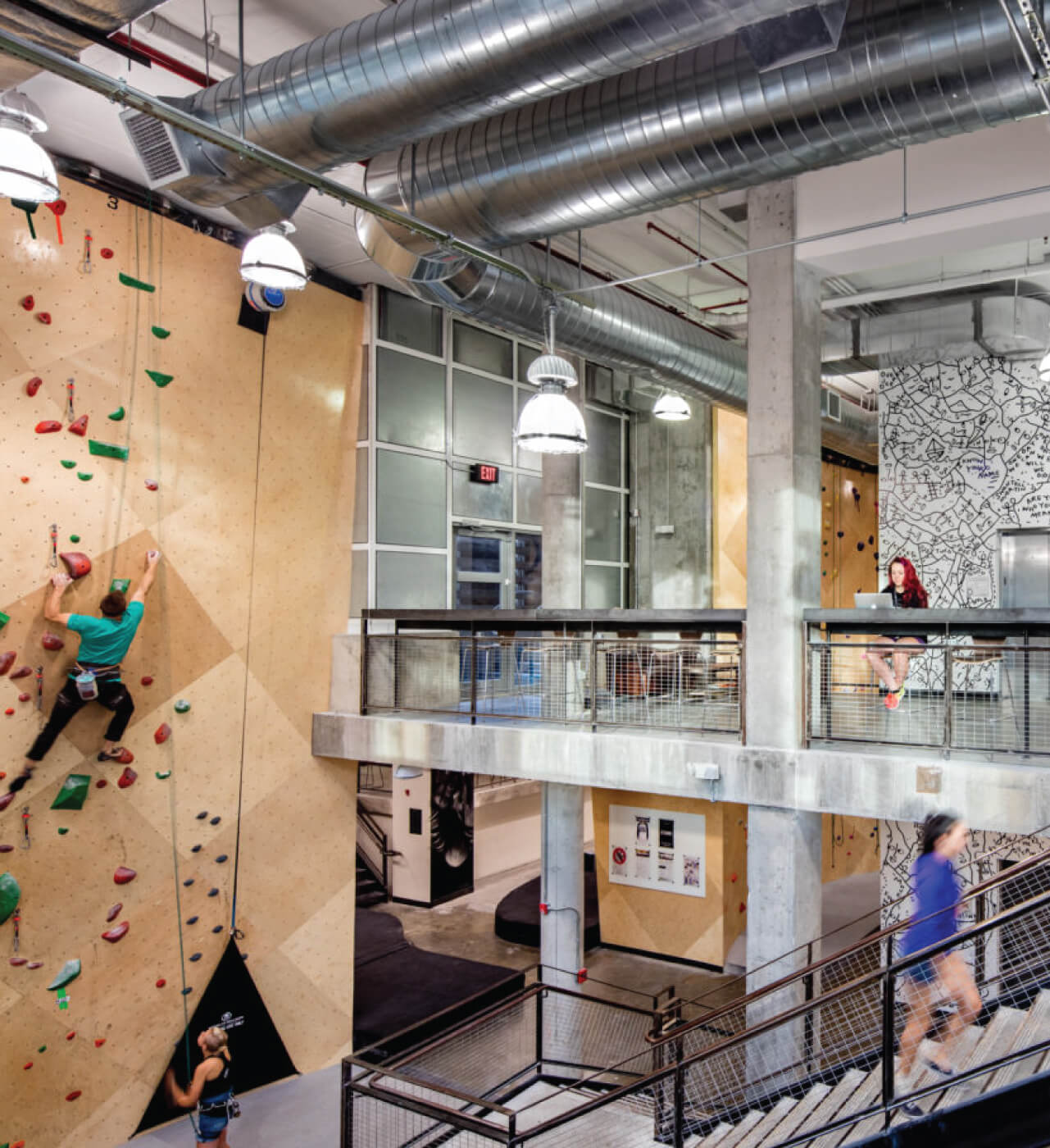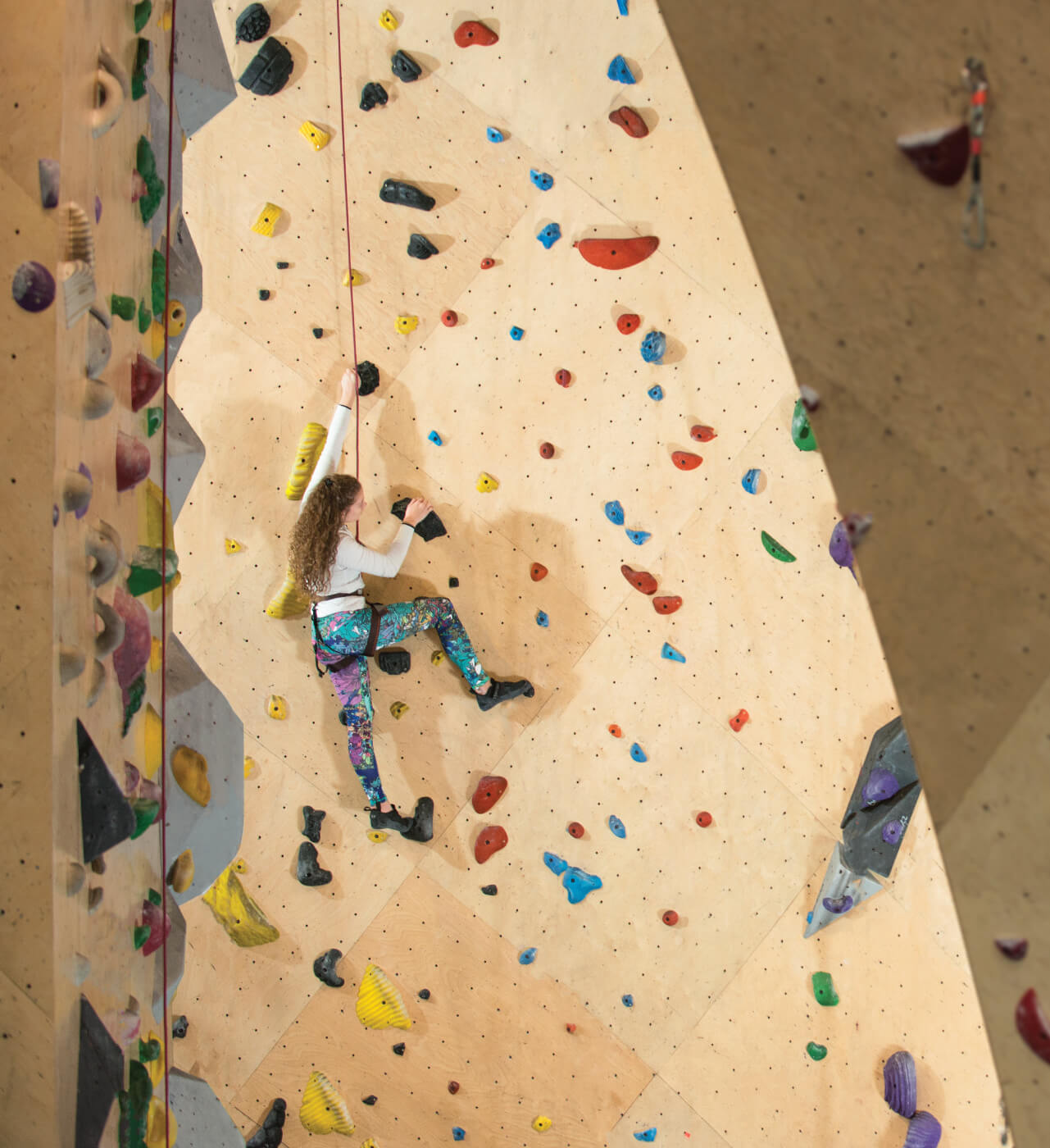 WHAT TO WEAR
Be sure to wear comfortable clothing that allows for freedom of movement.
WHAT TO BRING
We offer rental gear, snacks and beverages for purchase in-store. We have water filling stations, high speed wifi, towels, toilettries, and other amenities on-site, and are wheelchair and adaptive accessible.
To make use of our lockers, we recommend you bring a personal lock.
A day pass buys your admission to all of our facility amenities, including our group fitness classes. Check out a schedule on our classes page!
To view your schedule of upcoming classes and other reservations within your Brooklyn Boulders Mindbody account, clicking on "My Schedule" within the My Info tab.
To cancel an upcoming reservation, click the Cancel button to the right of that class or event. If the cancellation window has passed, the Cancel button will not be available.
Billing information can be updated in your MindBody account. Log in to MindBody through the location-specific links below:
Once logged in, you'll see a screen that includes a Billing Information section in the center. Click "Edit" in the top right corner and enter your updated information. Make sure your billing address is up-to-date as well.
After you've made the necessary updates, click SAVE. 
You can check how much account credit you have available in your Brooklyn Boulders Mindbody profile. From the My Info tab, click "Account" and scroll down to the bottom of the page. Your "Account balance" (highlighted at bottom right) indicates the amount you have available with Brooklyn Boulders.
Monthly memberships can be frozen for any reason: injury, pregnancy, out of town travel, busy work life, and so forth. This article explains the freeze process and policies around fees, request lead time, and how long memberships can be suspended. Additional policy information can be found within your membership contract.
How to freeze your membership 
To freeze your membership, please submit our Suspension form. After submitting the form, you'll receive a confirmation email with the subject line "Message Received, We Got Your Back." If you have still not received this email after 15 minutes (checking your spam folder as well), please try submitting the form again. Someone will be in touch to confirm when your request has been processed. Request a suspension here!
Brooklyn Boulders Membership Suspension Policy
Monthly memberships can be suspended for up to 3 months per 12-month contract. Suspensions carry a fee of $10 per month. Your membership can be suspended for increments of 1 month (shorter suspensions are not permitted) and must begin on your billing date. 
We offer exceptions for longer suspensions in the case of injury (extension up to 6 months) and pregnancy (extension up to 10 months) where a doctor's note is provided.
Requests for suspensions must be submitted in writing at least 15 days prior to your next billing date. If your request arrives later than this, you will be charged for another month.
Prepaid memberships (including Annual memberships) cannot be suspended.
What's the difference between suspending and canceling? 
Suspending (a.k.a. freezing, pausing) is a temporary pause of your membership, which will allow you to preserve your current rate and avoid paying a reactivation fee to rejoin. It makes sense for you to suspend if you'll only be away a short while and you know when you'll be returning.
Canceling (a.k.a. terminating) your membership would cancel the current terms of your membership, so if you plan on returning later on, it would be under a new membership agreement and possibly at a different rate. It makes sense for you to cancel if you're not sure when you plan to return to BKB or if you'll be away for 4 months or more.
If you have credit on your BKB account, your credit will remain on your account in the event of suspension or termination. Your credit never expires.
Find cancellation info and request form here
Exceptions
In the event of a qualifying exception (please review your membership agreement for the full list), we can waive your suspension fee. Documentation required.
Your Brooklyn Boulders account lives on MindBody and is location-specific.
The log-in screen will display the location in the top left corner. Log in using the email address and password (if you just filled out a waiver, it will be the same password you entered for the waiver.)
If you've forgotten your password, follow the Need new password? button in the login area (highlighted in green below). If you're still having trouble after resetting your password, or if that button gives you an error, call your home gym for assistance or contact us through this form. (Please note that if contacting us through the form, it is likely to be a few days before we're able to address your inquiry.)